Pros & Cons of Living in a House vs. an Apartment: What's Best for You?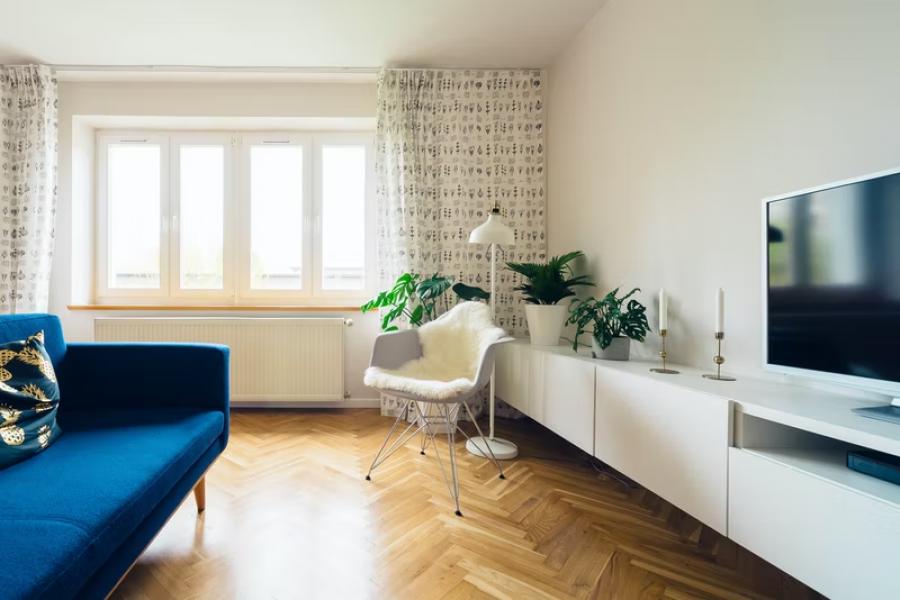 The housing market is constantly shifting and evolving, which can make it challenging to find the right home at the right price. Even something as simple as where you live can have a major impact on your day-to-day life. Whether you're looking to rent or buy, there are pros and cons to choosing an apartment vs. a house as your residence. Both options have benefits and drawbacks that you should take into consideration before making the final decision on where you want to live. If you're ready to make the permanent move from renting to owning or vice versa, there are pros and cons of living in a house vs. an apartment that will help you decide which one is best for your situation.
Houses
If you're looking for a place where you can settle down for the long-term, a house may be the better option. Houses are usually larger than apartments, which means there's more room for guests and growing families. Houses come in many different shapes and sizes, so it's easy to find the one that best fits your lifestyle and needs. Because you can design your own home from scratch, you can pick the perfect location. You can also add to or remodel your home as needed, which is not an option if you're renting an apartment and you don't have permission from the owner to make changes.
Apartments
According to experts in real estate, apartments are a great option if you don't have a large budget or if you prefer to live in an urban or city setting. Many apartment buildings are close to public transportation and are within walking distance to shops and restaurants. You don't have to worry about yard work or maintenance, and you may have access to amenities such as a pool, fitness center or onsite laundry facilities. Depending on the type of apartment you choose, you can live in a one-bedroom or two-bedroom space without breaking the bank. If you don't plan to stay in one place for long, renting an apartment may be the best option for you.
What to consider before you decide
When deciding between renting an apartment or buying a house, it's important to take your budget and future plans into account. While renting an apartment is typically less expensive than owning a home, you may want to consider the difference in monthly payments and closing costs between renting and buying. You'll also want to look at your timeline for staying in one place. Most rental leases are for one year, but many mortgages come with a minimum of a five-year plan. If you're not ready to make a long-term commitment, you may want to consider renting an apartment.
Pros of living in a house
Security:
If you own your home, you have the option of putting in a security system to help protect your property.
More space:
A house is usually larger than an apartment, which means there's plenty of room for guests and family, as well as all your stuff.
Possibility of appreciation:
If you buy a house in an area that is growing, your home could increase in value over time.
Pros of living in an apartment
Lower cost:
The initial cost of purchasing a home is generally higher than the price of renting an apartment.
Variety:
There are many types of apartments to choose from, including luxury or high-end buildings with amenities such as a gym or pool.
Flexibility:
Many apartment buildings offer month-to-month leases, which means you can move out at any time without being under contract.
Cons of living in a house
Maintenance:
Owning a home means you'll be responsible for any maintenance or repairs that may be needed.
Reputation:
A home is often viewed as a sign of stability and responsibility in the community, but you may be judged as a less reliable tenant if you rent an apartment.
Opportunity cost:
You may be able to earn more by renting out your house and using the extra income to pay for expenses such as groceries and bills.
Cons of living in an apartment
Noise:
If you live in a city or densely populated area, you may hear the hustle and bustle of people going about their day.
Lack of privacy:
Depending on the layout of your apartment building, you may not have as much privacy as you would in a house.
Lack of space:
Some apartments have only one bedroom, and they don't have the room to host guests.
Conclusion
If you're deciding between renting an apartment and buying a house (or even building your own home), you should carefully consider your budget and timeline for staying in one place. As suggested by real estate experts, there are pros and cons to each living situation, so you can make the best decision based on your needs and wants. Before you make your decision, make sure you know what you want in a home and where you want to live. That way, you'll be prepared to find the perfect place to call home.